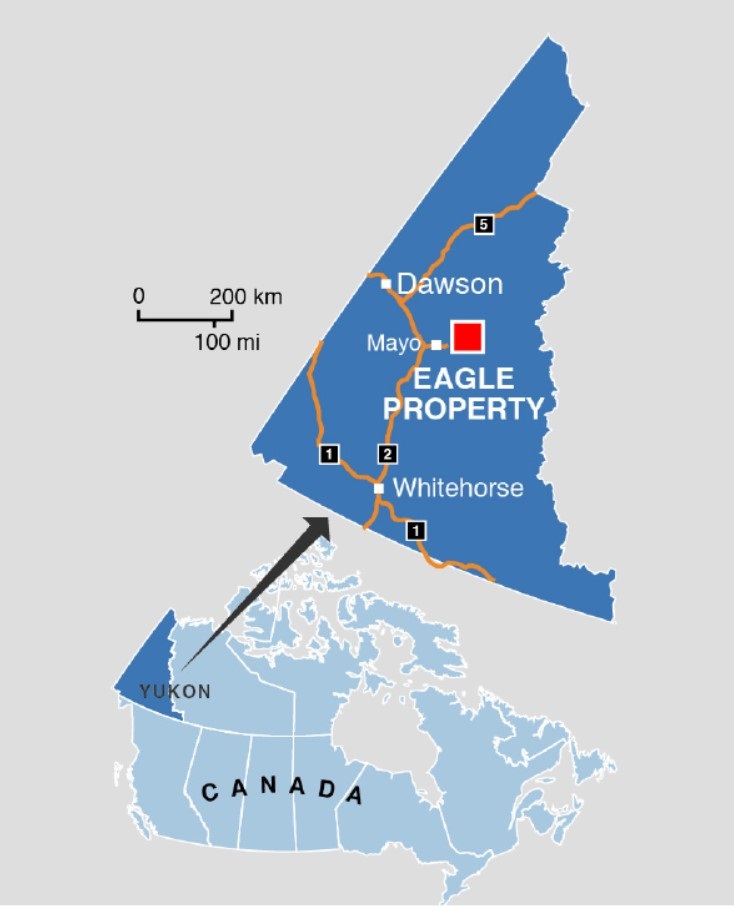 | | |
| --- | --- |
| Location | Yukon Territory, Canada |
| Minerals | Silver, Gold, Indium |
| Ownership | 100% |
| Status | Exploration |
Recent Activity
Subsequent to December 31, 2022, the Company agreed to sell to a subsidiary of Hecla Mining Company ("Hecla") the Eagle Property, consisting of 100% interest in and to the 14 quartz mineral claims located in the Keno Hill Area of the May Mining District of Yukon for cash consideration of C$250.
Overview
Located in the Keno Hill mining camp north of Whitehorse, the Eagle Property continues to offer exciting potential. In 2009, through an option agreement with Avino, Mega Silver Inc. drilled six holes over 1900 meters. The program successfully identified strong silver, gold, enriched zinc and lead mineralization hosted in the Eagle vein fault (0.3g/t Au, 284.3 g/t Ag, 3.16%Pb, 7.11% Zn. over 1.3m).
The work also established that the rare earth metal indium, used in plasma screens, is present in significant concentrations of up to 285.4 g/t indium (In) over 1.8m. Despite the strong results, Mega Silver returned the property to Avino so it could focus on its Red Lake project in Ontario.
Currently Avino is focused on its Avino Mine in Mexico and believes that future exploration at the Eagle property has potential with more work needed to fully expose the potential for both silver and indium.
No recent work has been done on this project, please refer HERE for historical information